2018
The Brewhouse, New Delhi

creative director
Emilia Bergmans
Abhineet Singh
copy writer
Megha Roy
Concept, naming, identity and collateral for a rooftop restaurant in central Delhi, across from the Jantar Mantar. Unrealized.
Using the historical mysticism of the Jantar Mantar and the architecture of Connaught Place as a backdrop, the venue was imagined as a canvas for thought and exploration—one that is inspired by ideas from the past, but contemporary in its presentation.
The logo represents the earth, at the heart of all our explorations. Like the menu, it changes with the seasons and the movement of the sun in the sky.
This thought was reflected in the dining menu, where the title page could be changed out when transitioning between seasons.

Leading the diner through their journey at The Observatory, a series of die-cut panels are combined to make section dividers for the menu.

The special cocktail menu is printed on light, nearly-translucent paper, which allows illustrations printed on the reverse to show through. This adds an element of discovery to the process of choosing a cocktail.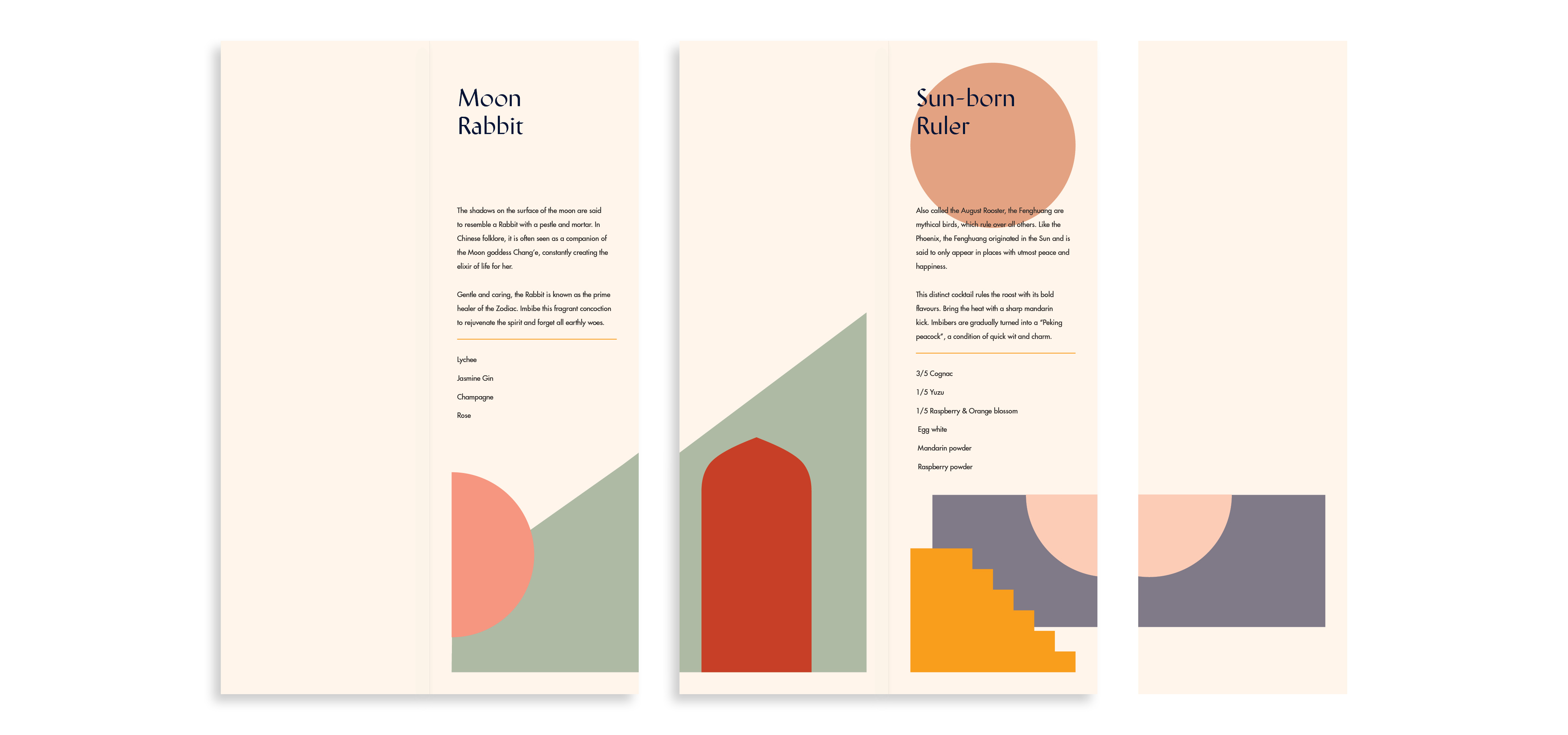 In addition to the abstract illustrations used in the menus, we also designed patterns inspired by the Jantar Mantar.
Keeping with the concept, we curated three directions for the restaurant crockery.
Business stationary, takeaway packaging and the billing experience were also designed.
At the end of their evening, patrons are presented with a small complementary Observer's Guide to aid new adventures.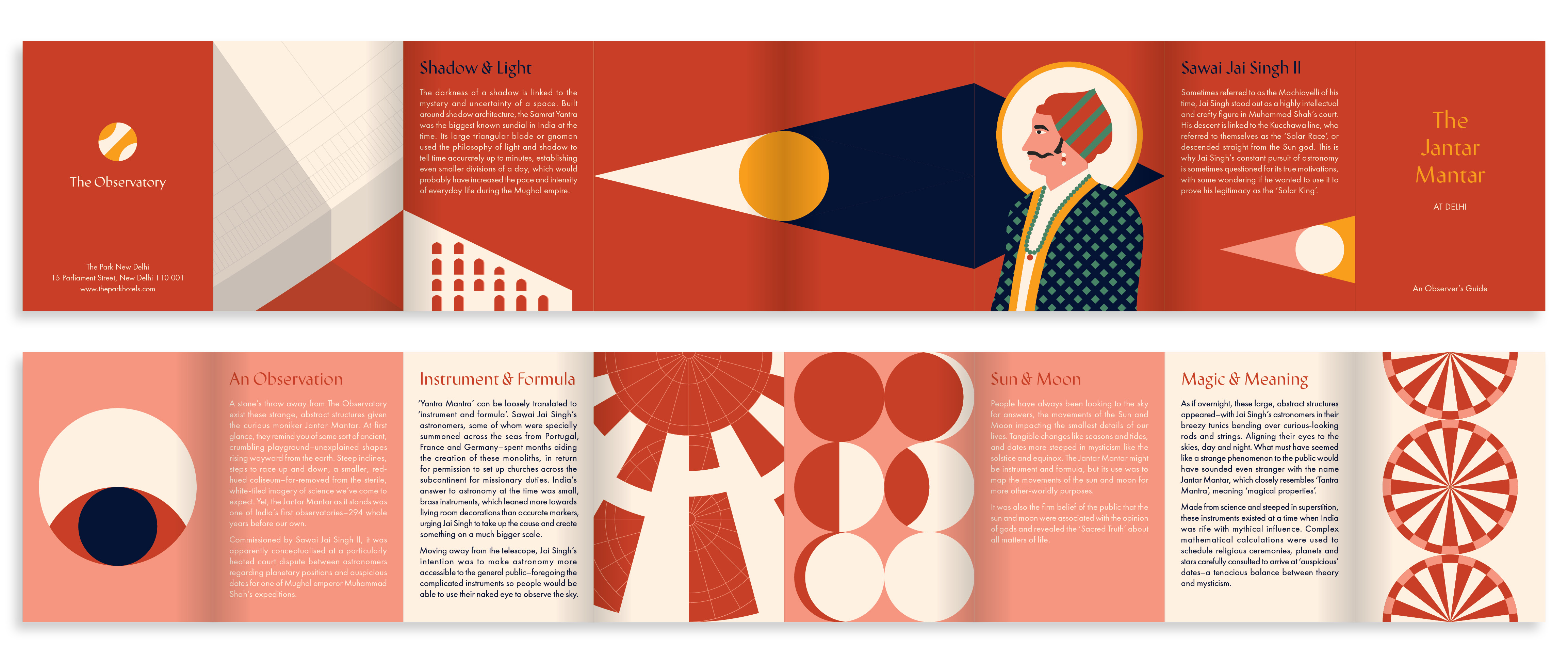 For The Secret Garden, the private dining room at The Observatory, we introduced an exuberent collaged bouquet. The colour palette and typography tie in with the main restaurant, while the illustration, composed of textile patterns, lends a lush, feminine touch.