2017
The Brewhouse, New Delhi

creative director
Emilia Bergmans
with
Pulak Bhatnagar
Mimansa Sahay
Niharika Jain
On-ground branding, wayfinding, merchandise and social media templates for the 2017 edition of the Serendipity Arts Festival, Goa.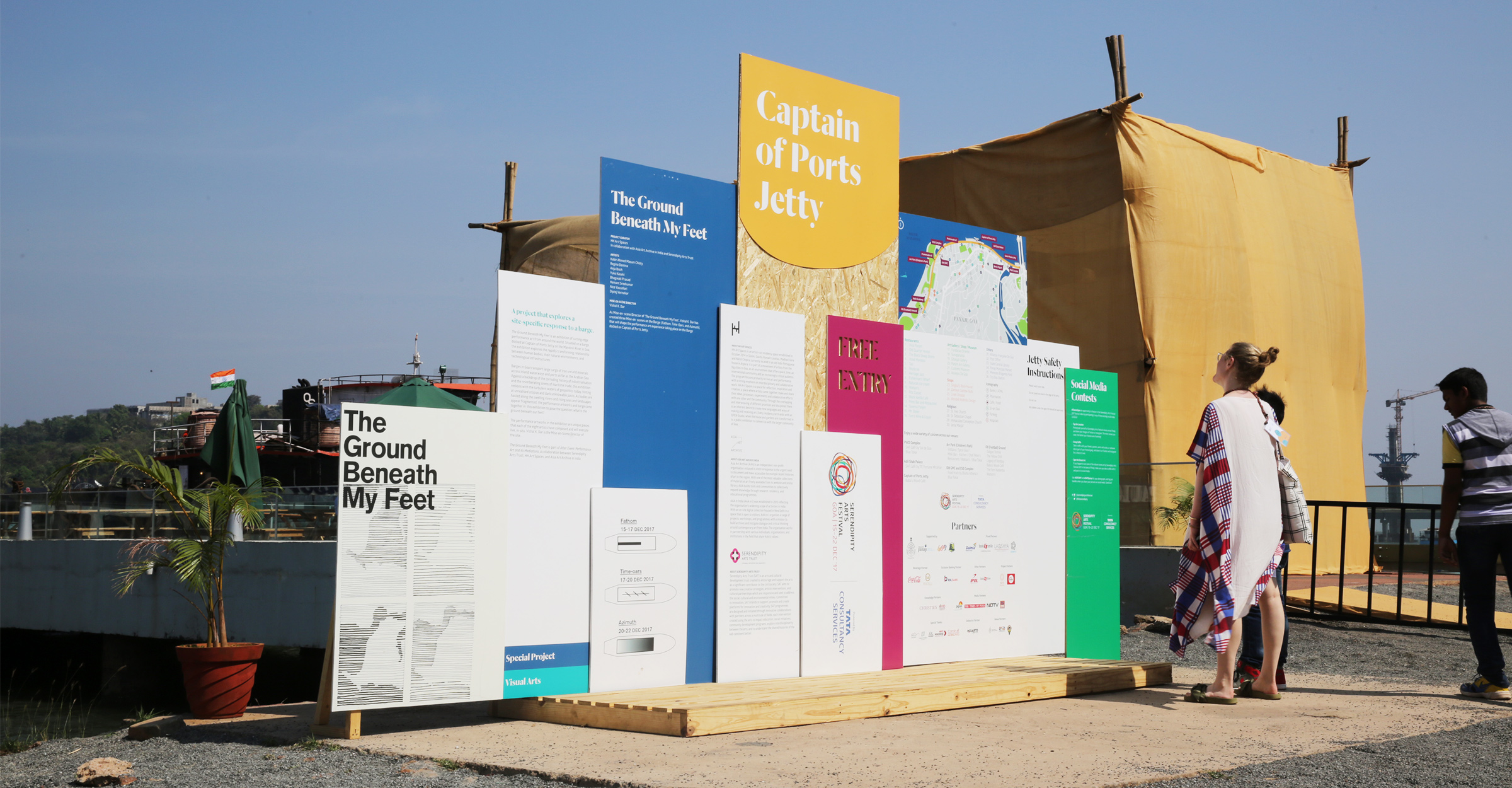 With 9 venues and a wide range of programming spread over a week, we needed to design a modular system that could accomodate different kinds of information. We went with a series of wooden boards in standard sizes that could be assembled together on-site.
This system also worked well for additional signage and wayfinding.
Inside venues, we introduced each exhibit with a pared-down version of the system.
Spaces which hosted multiple performances or workshops through the week had dedicated easels, where the posters could be switched out.
For the merchandise and shop packaging, we went with a bright and colourful pattern based around the squircle, the main shape in the festival logo.

Social media post templates also used the squircle as a prominent holding shape.


---
Photographs by Pulak Bhatnagar for The Brewhouse.