2016
School of Visual Arts, New York
MFA Thesis

department co-chairs
Steven Heller, Lita Talarico

thesis advisor
Gael Towey

Curiocity is a series of neighbourhood guides for children to engage with local monuments and discover Delhi's history. Delhi is one of the oldest cities in the world, with over 1200 protected monuments and countless stories waiting to be explored. However, the majority of Delhi's residents know little of the city's past.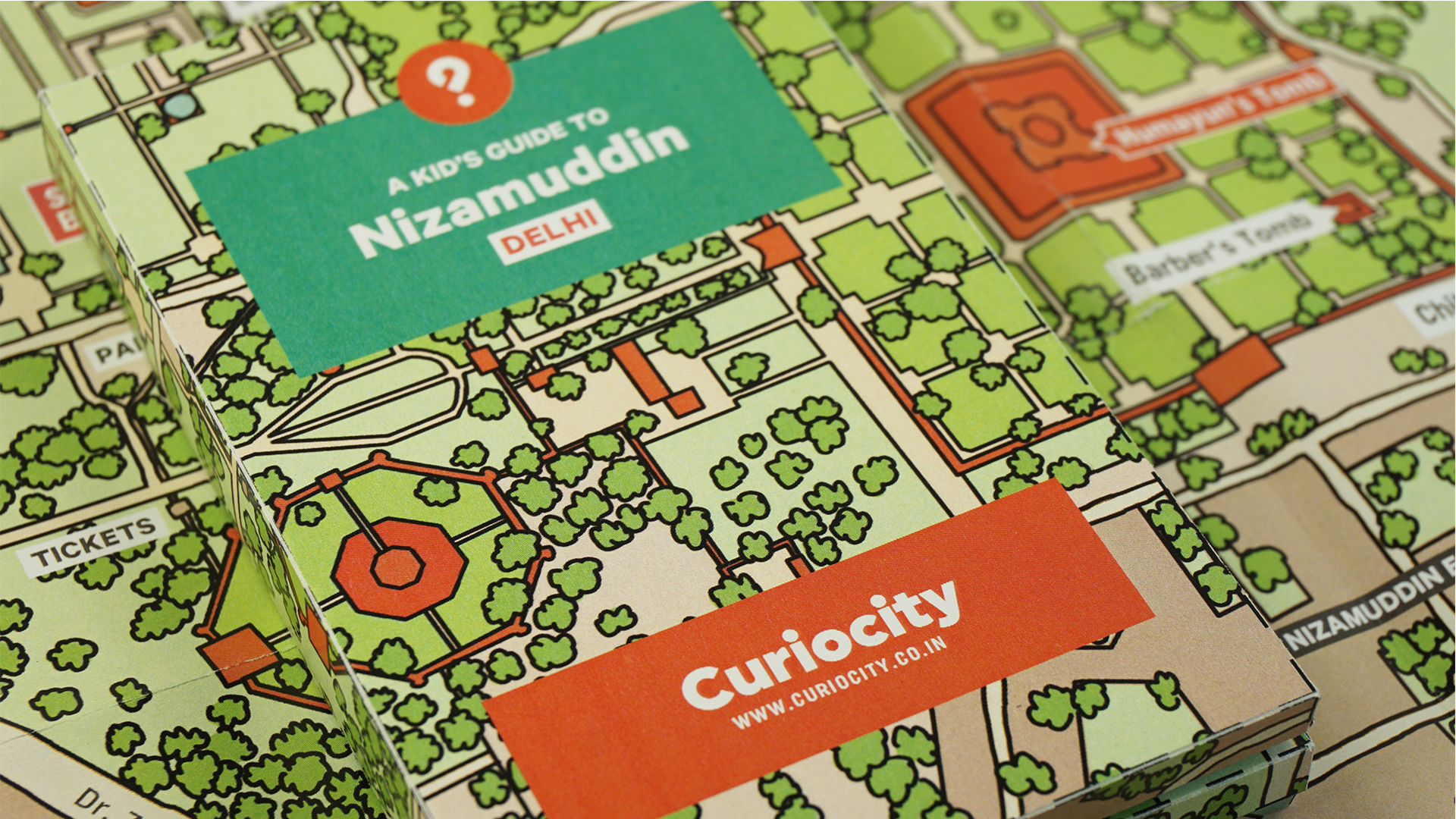 How will the next generation begin to understand, treasure and protect their city's heritage if they don't explore it? By providing an opportunity for families to play in and learn from Delhi, Curiocity helps children discover intriguing stories and exciting places of living history, making them feel more connected and at-home in the city.

Curiocity neighbourhood guides are designed for young families living in or visiting Delhi. These guides are an engaging and convenient way for families to discover local monuments and learn about Delhi's long history, together and at their own pace.

Guides are designed for historical neighbourhoods, such that monuments are close by and distances are easily navigable by foot. Neighbourhood guides are smaller and easier to carry along than a detailed city guide.

Guides are available as a set of 40 cards, carefully researched, designed and illustrated, featuring stories of historical monuments, fascinating trivia and engaging activity prompts. Also included are a fold-out neighbourhood introduction and map, packaged in a handy carrying case.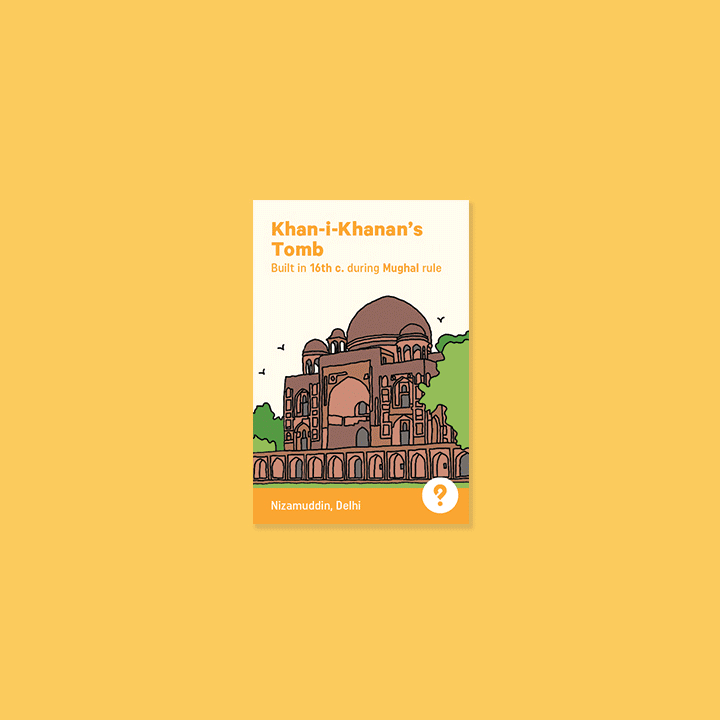 Guides are supported by the responsive website, which offers families all the practical information needed to make the most of a trip, including suggested itineraries, local recommendations and parents' guides. (Find a mobile version of the website
here
.)
Places of historical interest are called out on the map, and are color-coded to match cards. The map also has information about the neighbourhood, including a historical time-line and blurbs about special events and local food. The map folds to fit into the package. When folded, the front announces the neighbourhood and the back has a short blurb on what to expect.

Each featured monument has two or more cards associated with it. These can be identified by the coloured band at the bottom. Introductory cards for each monument feature a detailed illustration and basic information. Supplementary cards feature ancient maps, old photographs, archival drawings and additional illustrations. Most monuments are associated with one or more people of historical interest.